As I wrote in
another post
, I plan on building my own Company Master from the various plastic bits available. Here's a first look at what I'm going to use: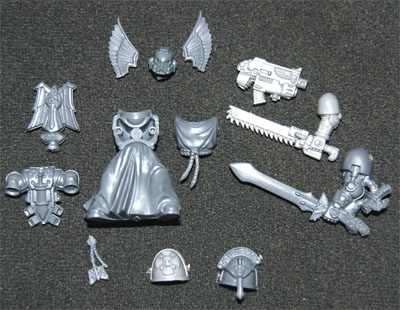 I haven't decided on a right arm yet, I'm still looking at options.
Two left arms? Well, as I'm sure you've noticed already, the bottom one is a terminator arm. I think that power sword looks awesome so I'm going to do a switch on the arm with the chain sword.
I'm not sure about the head. I think the Maximus pattern helmet (from the Black Templars upgrade sprue) will look great on a Company Master, but I'm not sure how it will look with wings on it.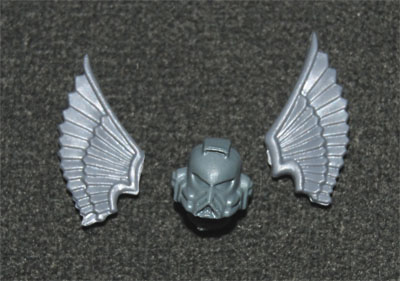 We'll have to see if it works. Check out next month's update!
/Stitch