I promised to show you more of this guy in January's update, but I didn't deliver, did I?
Unfortunately, he's still not finished... But, here are some more work in progress pictures of the Veteran Sergeant of 2nd Tactical Squad 3rd Company: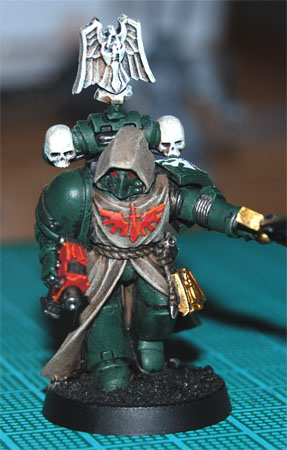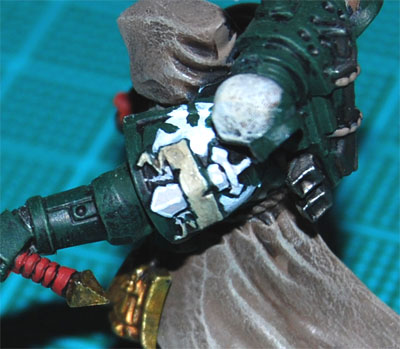 I thought I'd try letting the wings go up over the trim of the shoulder pad, and I'm unsure about the result, but from a distance it looks pretty good. And that's good enough for me. :)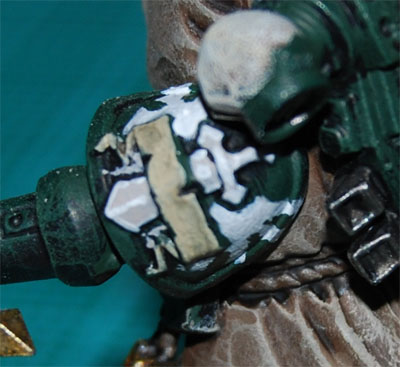 The blade of the power sword didn't quite turn out the way I wanted it, so I may re-paint that, but I'm pretty happy with the gold.
Comments and critiques are welcome, as always!
/Stitch