Time for a progress report. The tournament is about six weeks away and I'm a bit nervous! I haven't gotten any painting done in quite a while, but all the models are assembled. Is six weeks going to be enough for me to paint four tanks and 14 infantry? I think so, but I really need to get cracking!
So, here's what my Goal Sheet looks like as of 29 April: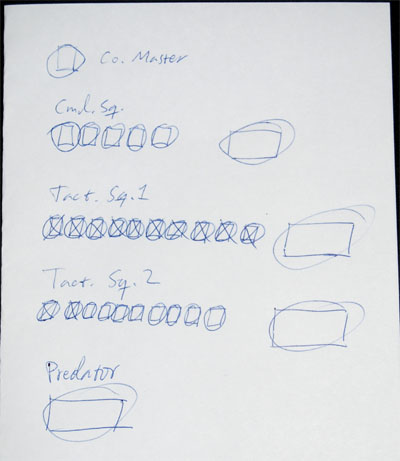 Here are some photos: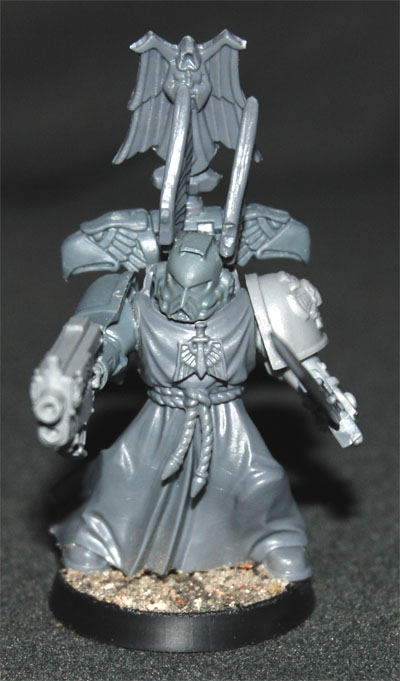 Master of the 3rd Company. Ready for primer.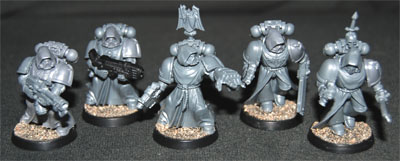 Command Squad of the 3rd Company. Ready for primer.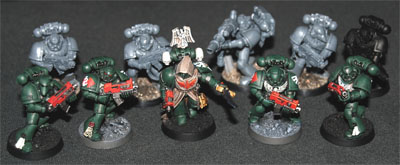 2nd Tactical Squad of the 3rd Company. Two marines done. One primed, four ready for primer. Three almost done.

Predator, Command Razorback and two Rhinos. These have all been scavenged from one of my unfinished projects, the DIY Space Marine Chapter the Knights Repentant. They will all be re-primed in black. I have added Hunter Killer Missiles to them all. The one on the Predator is held in place with magnets and the others are pinned, but not glued, in place, so they can all be removed for easy storage without breaking them. You probably can't see it in this picture, but three of the HKM's have custom made mounts, and these will be the topic of one of next month's updates!
Six weeks.... I better get painting!
/Stitch