Yep, I'm finally going to show you what's been going on lately! :)
First up, here are the Company Master and his Command Squad, as of yesterday. Actually, I discovered that I lied in
my last post
. I listed what was left to do, but I forgot about highlighting the red bits, so add that to the list. Here they are, work in progress, remember: (click for bigger picture)

And here's the finished Rhino of 1st Tactical Squad 3rd Company: (click for bigger pictures)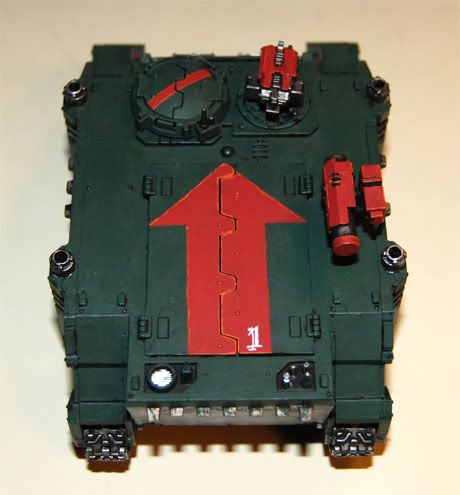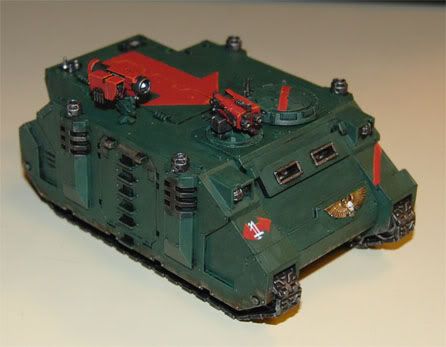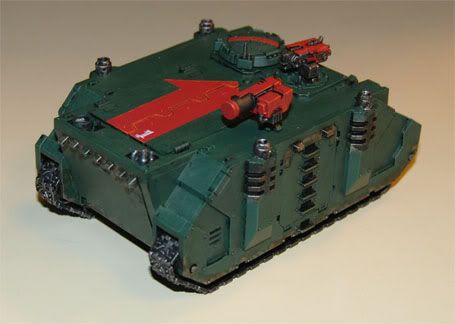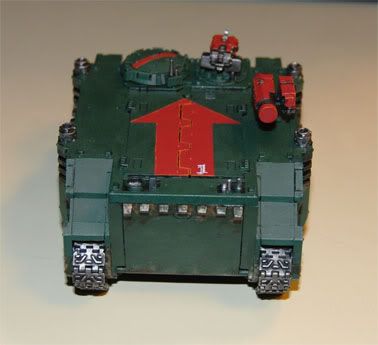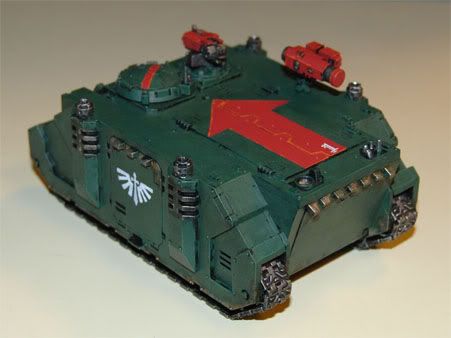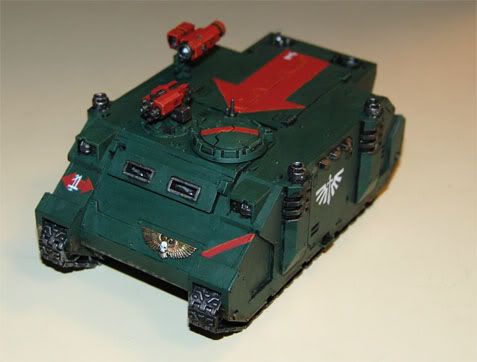 There are a couple of details I'm not 100% happy with: the "1" on the front should be centered, and I think the Chapter Badge on the left door is a bit wonky. But I decided right away that I won't re-do them. It would just waste time, as I think they're "good enough". I honestly think I won't even think about it when the tank is on the table with a bunch of other painted minis. On the whole, I'm just so darned pleased that I'm making progress, and I can't wait to field a completely painted army!
I want to thank Drathmere for his comment on my last post, and encourage everyone to visit his blog:
http://40khobbyblog.blogspot.com/
(Great stuff!)
See you soon!
/Stitch