I'm feeling pretty good after last night's painting session. I got more work done than I'd planned, which is really nice. I can definitely believe this squad will be finished in another session, or two, max.
Here are some pictures:

The Master and the Sergeant (powerfist) are completely done, except for the bases.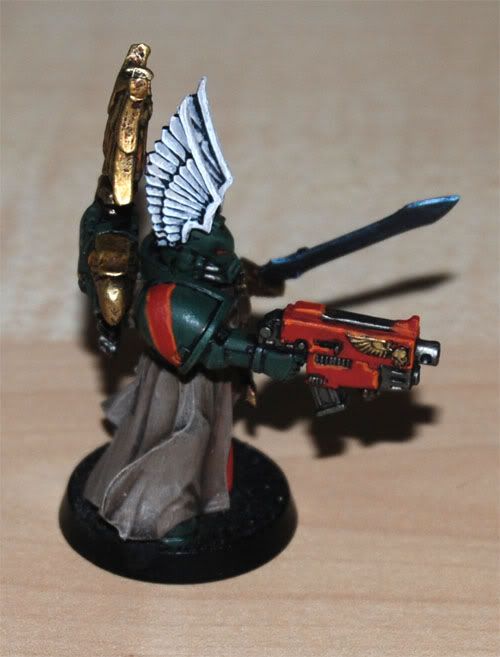 I decided to paint the Company badge on their right shoulder pads, to mark them out as the Command Squad and connect them to the company.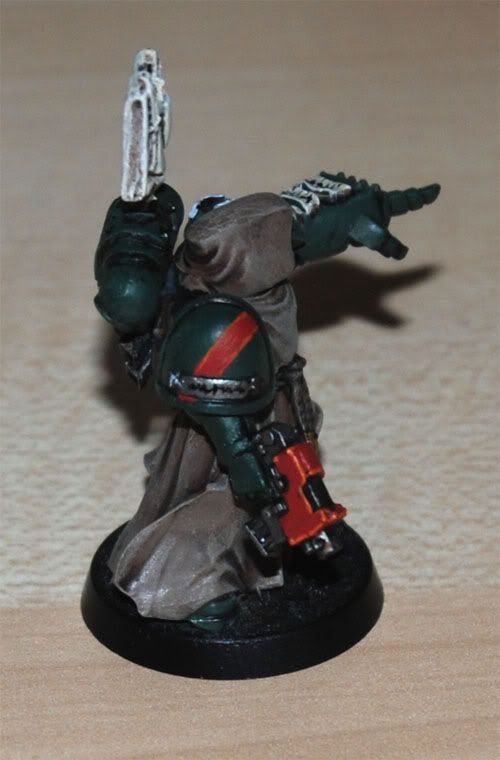 And here's a close-up of the Chapter Badge on the Sergeant:
Already looking forwards to next Friday, when I'll sit down for another painting session!
/Stitch